GASTRONAUTS – HIGH FLYING, ADORED

We've earned many accolades over the years! Both Nate and Mirit played major roles in building the sustainable food program at Google, which was the subject of countless press articles and named best in the world in 2005 by Food Management.
You also can trust us to delight your high-profile clients. While at Google, we fed VIPs like Bill Clinton, Muhammed Ali, Alice Waters and Barack Obama. We discovered that celebrities love sustainable culinary adventures just like everyone else!
BUSINESS PROPS
"I love Gastronaut! I am amazed by their endless variety of dishes and the friendliness of their staff. I love having them at Twitter HQ daily. They are definitely part of the family! I love their food (especially the cornbread!)"
— Cheryl Palarca, Human Resources Manager, Twitter, Inc.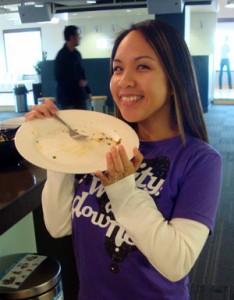 "Mirit and Nate met every challenge thrown at them during their tenure at Google. Now as the founders of Gastronaut, they have combined their strong organizational skills with creativity and execution. If you decide to use their services, you can rest assured that they will be organized, detail-oriented, great-tasting, and fiscally responsible."
— John Dickman, former Director of Global Foodservice at Google
PROPS FOR OUR SOCIAL EVENTS
"Mirit and Nate take the time to customize the food according to the event and the hosts' preferences. They are creative in their use of the freshest, locally grown/made ingredients and their attention to detail is exemplary. I'd hire these guys again in a heartbeat."
–April Buchheit, Client
"One of our guests, a real foodie, told me that she had never seen so many unique appetizer concepts at one party before – and they were all delicious. Now I won't trust my kitchen to anyone but the Gastronauts!"
— Carol Villano, Client
"One friend said he'd worked weddings for years as a server and had probably attended 150 or more, and this was the best food he'd ever had at a wedding. I heard that a lot! These guys are amazing event planners, too – creative, organized, and flexible. I'd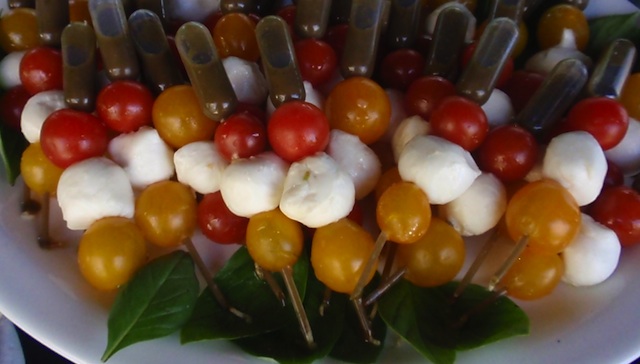 absolutely recommend them!"
— Jeannie Tyan, Client
"I recall eating a "caprese salad" that consisted of an heirloom tomato, basil and fresh mozzarella cheese skewered with a clear pipette filled with a balsamic vinaigrette. The burst of flavors in my mouth made me long for more."
–Dennis Mueller, Guest